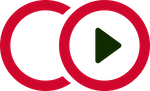 Manager – Labor Relations – Bilingual Ottaw ON
Ref: JOB1921
Our client is an award-winning organization in the Ottawa area with an awesome presence felt across the city. Boasting one of Ottawa's best places to work and an industry low turnover rate, our client is a non-profit organization doing a lot of good for their employees, clients and the community. Our client has innovated, evolved diversified and expanded to meet a growing demand for their specialized solutions and as a result, has expanded their services and portfolios to meet the local demands. Working with cutting edge technology, our client brings expertise and reputation to evolve with the ongoing changes in their industry. Our client continues to support the community by working with military veterans and helping them find a career after the military. With a strong mandate to give back, our client creates opportunities and careers for over 600 employees who are grateful for their landing place. Their lowest turnover rate in the industry is a testament to their engaged workforce.
The role of the Bilingual Labor Relations Manager will report into the Chief People Officer and work within a larger HR team. We are looking for someone who is savvy with collective bargaining and managing union relationships. You will be able to conduct HR investigations from start to finish and manage grievances or responses. At times, you may need to respond to the Ministry of Labor or Human Rights Tribunal investigations or access to information requests. As the Manager, you rolr will be to work with your employees and unions to create an open environment. You will be required to provide guidance on workplace conflict, performance management, disciplinary requirements, or any issues relating to harassment, termination as indicated in the CBAs. We are looking for someone who loves to build and maintain good relationships with stakeholders and union leaders. You will be expected to help the organization prepare for any supplementary investigations, or open and review any case files as required. This role will take the lead for all union negotiations and your role will be to participate and represent management at the CBA negotiations. You will be working with multiple unions and your ability to stand on your feet to lead the discussions or handle the grievances will be needed. We are looking for a Manager of Labor Relations who isn't afraid to develop, implement, and manage all of the labor programs pertaining to employee engagement and provide advice to leadership for all CBA related matters.
The Ideal Candidate is fluently bilingual in English & French, with a strong preference towards fluency in French. We are looking for someone who has worked with unions and managed a CBA negotiation from start to finish. This role is ideal for a multi-tasker who is able to stay organized and can manage the deadlines of multiple clients and bargaining units. Your influential nature and strong ability to engage and lead will be evident in your proven persuasion skills. As an exceptional problem solver, you will be able to apply rational and sound judgment, develop critical and creative solutions and apply them to ever changing challenges. Your time management, and awesome client service skills will help you relation to people at all levels of the organization and nurture those relationships. The successful candidate will know how to find win win solutions and bring all parties together for common goals. Experience working with employees & management at all levels, communicating across the organisation and delivering successful results is needed. This role is for someone with a minimum of 5 year working in an HR role with labor relations and union negotiations as part of your portfolio. Your communication skills in English & French is imperative as your portfolio will include their union agreements in Quebec. You will be expected to manage negotiations and conversations with employees in both languages with ease. If you are an HR Generalist / Manager or someone who specializes in labor relations and employee engagement, we want to hear from you. This is a great way to give back with an organization that does a world of good.
What will make you stand out:
Fluency in English & French, ability to negotiate in both languages seamlessly.
5+ years of experience working in Human Resources
3+ years working with unions and labor negotiations
Willing to work on site 4 days / week
Exceptional at building and influencing relationships to culminate in success for all parties
Our client is looking for someone who feels comfortable working within French & English with ease. You will bring either public or private sector experience to this non-profit and will be offered security and stability in return. Please contact us at [email protected] for more information or to discuss how you can be part of one of the Nation's Capital's best employers.