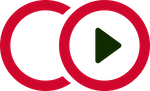 Manager – Professional Development Ottawa / Toronto ON
Ref: JOB1941
Our Client is a reputable advocate for the designation of consultants and is dedicated to advancing the profession and delivering the benefits of these efforts to the client community. They are seeking an experienced Manager – Professional Development to support the company in providing outstanding client support to its members by maintain current training and development programs and initiatives to Chapters and members from coast to coast. Our client has embarked on a remarkable journey over the past 18 months. Using Covid to re-evaluate, our client has re-established their processes and vision from 1996 and modernized it to 2022.
Looking to add to their small but mighty team, we are looking for a Manager – Professional Development to take charge of the professional development program. Collaborating with the Certifying Institutes and the Chapters, you will manage the coordination of the learning areas of the organization's certification program. Your role will require you to ensure courses and instructors are available to meet the requirements of the Chapters. Maintaining the learning pages of the website and coordinating communications with the Director of Communications will be imperative. This role will also be required to assist with the organization and administration of the annual general meeting, in person board and committee meetings and networking events as required.
The Ideal Candidate will bring a minimum of 3+ years of experience working in program management or  education and curriculum coordination, and training & development is needed. You will be able to speak to your excellent organizational skills and project management. Your familiarity with associations and membership management is a huge asset. This role is for someone who is self-motivated, confident and brings energy to their job. Your attention to detail, and exceptional communication skills will be heavily relied upon. Your proven ability to multi-task and manage multiple deadlines will be critical. Proficiency in MS Office is needed. While this role is a fully remote opportunity, you MUST be within Ottawa or Toronto and meet the required experience within a similar role for another association to be considered.
What will make you stand out:
Experience working in training and development
Understanding of associations
Ability to work autonomously within a smaller organization
Amazing organizational skills to develop new programs and administer them
If you are between Ottawa and the GTA and looking for a remote role that will take your program management skills to the test, this role is great for you. Fantastic opportunity to work in an intimate environment with a super engaged team. Contact us at [email protected] to get more information.