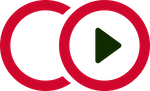 Partner Program Manager Ottawa / Washington ON / DC
Ref: JOB2051
Our client is an established and innovative tech company in Kanata. This business is a data visualization platform designed to support the broad and ever-changing array of data types available to meet with cyber security laws of today. Our client provides a single, unified product suite to all of our users, allowing every organization to benefit from the solutions developed for our entire customer base. With hundreds of customers and offices throughout the world, you'll be joining a worldwide community of users. The organization is a privately-owned Canadian company that is dedicated to developing latest technologies for their clients. Due to recent growth, our client has an immediate opening within their Marketing department.
We have an immediate opening for a Partner Program Manager (PPM) who will help the organization build global partnership and build the partner partnerships. The Manager will oversee the program from strategic planning to execution and deliver, working across the organization and collaborating with the Sales, Marketing and Product teams. You will be an experienced alliance leader who knows how to identify and build partners who can drive development opportunities and revenue. The PPM will help develop partner strategies, and onboard new partners that align with the corporate objectives. This role will work closely with the Sales and BD teams to help identify potential partners and create programs for sales and partner resources to maintain ongoing communication. We are looking for an experienced professional who can create go-to-market strategies and help build a long-term pipeline of opportunities. The Partner Program Manager will work closely with Marketing to help develop and create content for joint marketing efforts, such as webinars, event planning, case studies, and social media. This opportunity will be perfect for someone who loves to build and maintain relationships from contract initiation, RFP responses to quarterly business reviews. Maintaining client records of key partner interactions within the CRM system will be expected for communication continuity and interdepartmental status updates on Partner Program progress.
The ideal candidate will bring a minimum of 8+ years working in partner program strategic planning and execution. You will be able to demonstrate how you have worked with various partners and built technology alliances, channel partners and system integrators. This role is for a critical thinker who is able to prioritize their activities and collaborate with sales and marketing for joint activities. You will understand complex business needs and work through challenges with Partner enabled solutions. The PMM will excel at stakeholder management – building and maintaining strong relationships with partners and nurturing those relationships to mutual success. Your amazing interpersonal and communications skills will be evident, and you will be a proactive, self-directed individual who has proven to be able to work with high levels of autonomy. The PMM is tech savvy, and will be able to lead the creation and production of program collateral such as brochures, whitepapers, webinars etc. We are looking for someone with a post secondary education in Marketing or Communications and experience working with business development for enterprise software solutions. You will come from a high growth software company, preferrable with B2G sales experience. The Partner Program Manager is a well know professional internally and externally. You will know how to build trust with those around you through transparent communication and foster two-way dialogue for new ideas and constructive feedback. Your follow through and attention to detail will be impeccable. Travel will be required 25-30% of the time and must be located in either Ottawa ON Canada or Washington DC.
You must be eligible to obtain Top Secret Security Clearance to be considered.
What Will Make You Stand Out:

• Minimum 8 year of experience building channel & program marketing strategies within a tech company

• Proven track record building and nurturing long term relationships internally and externally

• Knowledge on how to build marketing collateral and strategies for partner program

• Experience in B2G relationships

• Eligible for required security clearance
If your are a tech marketing guru, who has build channel partnerships and programs within the tech sector, we want to talk to you asap. Only candidates who can meet the security clearance and techncial requirements should apply. Travel will be expected. Contact us at [email protected] if you are in Ottawa ON or Washington DC and looking for an exciting challenge with an established & growing organization.