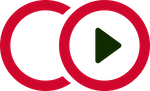 Payroll Administrator Ottawa ON
Ref: JOB2039
Our client is a longstanding and historical childcare centre (operating as a non-profit), established in the mid 1800s, originally as a home for orphans. Throughout the decades, the organization has responded to the evolving needs of children and families within the Ottawa Community. With a proven track record, our client brings a wealth of innovative programming and a sense of intimate community along with a commitment to excellence to their children and families. Governed by a Board of Directors, our client operates multiple licensed daycares, school based Childcare Centres, summer programs, and drop-in play groups throughout the Ottawa-Carleton region. With 7 sites currently, our client is rapidly adjusting to the growing Ottawa market but adding another 3 sites in the next 12-18 months. By building partnerships with their parents, providers and staff, our client has excelled at delivering a nurturing environment while meeting the high standards, flexibility and sensitivity expected of them.  Our client has also built amazing relationships within the Nation's Capital, allowing them to leverage a larger pool or knowledge, expertise, educators, and learning trends. As a result of a strong 3 tier community – families / children, staff, and external partners – this unique organization has survived and thrived over 7 decades.
 The role of Payroll Administrator will be to support the Manager – Finance & Administration and take accountability for the payroll function. You will be responsible for the on & offboarding of new employees and contractors, ensure accurate entry of payroll information, and that contractors meet the legislative requirements. The Payroll Administrator will process bi-weekly payroll for about 80-100 staff and a monthly pay for the same number of contractors. All remittances, deductions, RRSP contributions, adjustments and calculations will be expected, and ensure all payroll practices meet internal compliance standards for audit. The payroll administrator will the primary point of contact for employees and benefits providers to assist with any questions or issues with the insurance program or RRSP program. You will help close out year end and confirm all payroll process have been met and issue all related T4's, T4As, and ROEs.
The Ideal Candidate will bring a minimum of 3 years of payroll experience within a mid-size company. You will be able to demonstrate your knowledge of payroll compliance and legislative requirements. Any experience with payroll in another non-profit organization and experience with ADP Teampay or Workforce would be considered a huge asset. We are looking for someone who thrives at meeting tight deadlines and maintaining strong organizational structure. You will know how to work well independently, but also collaborate within the accounting team. You will have a post secondary education in Business Administration, Accounting or Payroll, and be able to demonstrate technology proficiency and adaptability to learn new processes and systems. As this role will be working on a site with children, the successful candidate MUST be double vaccinated and be willing to work on site.
What will make you stand out:
Your love for children and desire to work in a fun, happy environment with lots of kids
3+ years of payroll experience and proven ability to learn new payroll systems
Track record of processing pay for both salaried and hourly contractors
Willing to work on site
This opportunity to join a fantastic NGO where there are never 2 days of the same. If you love to be around children and want a payroll position that also has a community contribution element, this role is calling your name. Contact us at [email protected] to discuss further.