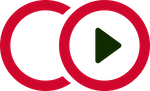 Payroll Consultant Ottawa ON
Ref: JOB2035
Our Client is a global company with a huge presence in the Ottawa area. Boasting a workforce of over 1200 staff across North America in various entities, our client is an impressive publicly traded company that continues to add new companies to their portfolio. With an excellent HR team in Ottawa, our client can provide amazing mentorship and training to new employees through the tenured leadership. As a result of recent acquisitions, our client needs some help integrating multiple payrolls into their platform.
We currently have an immediate opening for two (2) Payroll Consultants, to help our client with a special project on a ongoing basis. The Payroll Consultant will be responsible for helping with the integration of US and CAN payroll across various states and provinces. As the Consultant you will assist with the processing payroll for 2000+ employees across 20+ different pay groups across North America. The Payroll Consultant would be expected to help clean up payroll, review payroll transactions accurately and efficiently for completeness and reasonability, help execute the payroll audit results but building strong policies and best practices. You will be expected to research and investigate payroll discrepancies, review special payments, complex pay and payroll deduction calculations, support and assist with payroll-related SOX procedures and internal audits, ensuring payroll processes are in line with controls, and respond to information requests.
The ideal candidate will bring a minimum of 5+ years of complex payroll experience and pride themselves as a "payroll problem solver". We are looking for 2 consultants who understand who to parachute into organizations, assess and execute to help clean up and establish best practices. You will be working with complex payroll systems and processes. You will be a consultant looking to get involved in a large-scale payroll project as a result or an audit and with the goal of streamlining the process. You will be able to demonstrate multi-jurisdictional payroll across multiple provinces, states or countries and various payroll platforms. You will ideally be pursuing your PCP designation and have proven to be able to handle the discretion and attention to detail that comes with working in payroll. As the Payroll Consultant, you will be relied upon to be the SME and help build and action the processes to drive the department in CAN and US. The ideal candidate will be in Ottawa, but our client is open to considering a hybrid or remote option for this project.
What will make you stand out:
Available immediately for part time or full time consulting work
Must be located in Canada and have inter-provincial and multi-state payroll experience
Demonstrated ability to get into the weeds to solve problems
Discretion and attention to detail is critical
Experience with ADP, Ceridian, UltiPro, and / or HRIS systems
If you are an experienced Payroll Consultant who has capacity for work during core business hours, we have a client who needs your help. Must be located in Canada and eligible to work in Canada. US candidates may be considered. Please contact us at [email protected] to learn more about our client and how you can help. This contract will be an open ended project.