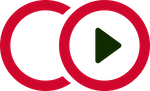 Product Designer Ottawa Ontario
Ref: JOB1422
Our Client is a subscription-based billing management platform increasing the capacity of financial and workflow processes, allowing companies to expand their flexibility on new products. They are currently seeking a Product and UI/UX Designer, passionate about finding solutions that enable customers to use their products intuitively.
As a Product Designer, you will lead, guide, and verify best practices for all new product designs. You will be responsible for engaging directly with clients to ensure customer satisfaction. You will create design requirements based on information from internal teams and user research while identifying new product improvement opportunities through market analysis. You will coordinate and present product design ideas with other design team members to ensure consistent, accurate products and modify as needed with customer preferences.
The ideal candidate will have proven experience in all phases of the design process, including user research, copywriting, wireframing, prototyping, visual design, interaction design, and usability testing, with an available portfolio. They will demonstrate an intuitive eye for customer needs, superb attention to detail and solid collaboration skills. The candidate will display the ability to interpret quantitative and qualitative data and effectively communicate design concepts. The successful candidate will have excellent presentation skills, a creative personality and a passion for design.
What will make you stand out:
Creative problem-solving skills
A well-rounded portfolio of client work, demonstrating a solid understanding of client objectives
Knowledgeable about current new tools in product design such as UXPin, Sketch, UserTesting
If this role interests you, please contact Marie at mburwell@recruitinginmotion.ca