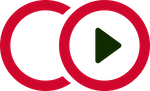 Product Marketing Manager Ottawa ON
Ref: JOB1771
Our client is an established and innovative tech company in Kanata. This business is a data visualization platform designed to support the broad and ever-changing array of data types available to meet with cyber security laws of today. Our client provides a single, unified product suite to all of our users, allowing every organization to benefit from the solutions developed for our entire customer base. With hundreds of customers and offices throughout the world, you'll be joining a worldwide community of users. The organization is a privately-owned Canadian company that is dedicated to developing latest technologies for their clients.
We have an immediate opening for a Product Marketing Lead, whose primary responsibility will be content management & strategy. As the Lead, you will be expected to help create messaging that speaks to the technical and non-technical communities. You will be able to develop content strategies that will walk potential customers through the cycles from awareness to post purchase. Working with a greater marketing team, you will develop marketing collateral, and tools for the sales and business development team to leverage. As the SME on product marketing, you will support webinars, tradeshows, events etc. and conduct ongoing market research to ensure the organization remains ahead of the curve on emerging trends. The Product Marketing Lead will also develop and train the sales, presales and service teams on new marketing initiatives related to product and solutions. Proven experience launching new product releases and collaborating with stakeholders and decision makers will be an important aspect of this role.
The ideal candidate will bring over 10 years of experience in product marketing within a tech or software environment. Your experience will compliment your education in marketing, computer science or engineering, and you will be able to effectively communicate the technical value propositions and solutions to technical and non-technical audiences. As a result, stellar communication skills will be needed to work internally and externally with vendors, sales and service professionals. We are looking for someone who loves to navigate new waters. Your creativity, and charisma will bring people together to work towards common goals and deadlines. The successful candidate will bring together talent, resources and projects together on an international scale and know how to build and nurture relationships.
You must be eligible for Top Secret Security Clearance to be considered. Previous experience with a tech company is essential. Contact us at [email protected] to learn more about this amazing team, and strong leader to guide you.