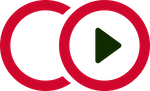 Program Implementation Lead Ottawa Ontario
Ref: JOB1866
Our client is a successful consulting firm that is a cornerstone behind many Federal Government initiatives. They are looking for an organized, detail-oriented individual to join their team as an implementation manager who will report to the Director of Operations. 
As the Program Implementation Lead, you'll be the point for taking new initiatives and turning them into full-fledged operational programs. As a business owner and leader of these implementations, you would be accountable for delivering business results.  This includes overseeing and managing the end-to-end performance of new programs to be operated by their dedicated teams, developing processes and tools to deliver accurate results, providing project updates to clients and the executive team, and ensuring the solutions put in place are meeting operational requirements. 
The Ideal Candidate will be Bilingual (English/French) and hold a bachelor's degree in a related field with demonstrated experience in managing programs and projects, client-facing discussions, and vendor management. They will display strong leadership with decision-making, multi-tasking, and organization skills, with results driven by strong attention to detail.
Must be able to obtain or currently possess a valid Enhanced Reliability security clearance
What will make you stand out:
Strong oral and written communication skills and a client-focused mindset

Excellent teamwork and team-building skills

Familiarity with ISO guidelines

Strong reporting and tracking skills
If you are interested in learning more about the role, please reach out to Alex at [email protected] or Julia at [email protected]