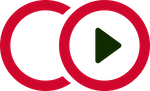 Property Administrator / Leasing Agent – Residential Ottawa ON
Ref: JOB1892
Our Client is an established property management company in the Ottawa area that has spanned generations. The organization is a well-run small business with sites on acquisition and expansion; with over 800 units in the Nation's Capital, they can offer a variety of property options to their tenants. Under strong leadership, the organization prides itself on treating all employees like family, and they are currently seeking an Leasing / Property Administrator to join their team.
As the Leasing Administrator, your role will be to collaborate with with the property manager and assist the tenants in various properties across the downtown core. Working for a smaller business, you will get the opportunity to leverage your strong interpersonal skills and creativity to help define the job. With a strong understanding of social media and website management, your role will be to engage with tenants and schedule appointments for viewings. You will be expected to respond to tenant requests for contractors or maintenance and ensure all proper leases and documentation are in place. Your strong marketing background will come in handy and maintaining the company website and promoting any vacancies. Strong administration is required for scheduling appointments, calendar management, answering calls and maintaining inventory on site.
The Ideal Candidate will be looking to join a family run environment. Working with a smaller team, you will be relied upon to sometimes kick in outside of your normal day to day activities. We are looking for someone with a minimum of 2 years of experience as a property administrator or a leasing agent. You will love that you do but looking for a new home to do it in. You will bring a thorough understanding of residential leases combined with a customer service approach to your know. You will strong communication skills will help you to work with clients and leverage social media to market any vacancies. Proven adaptability to shifting priorities is essential. Creativity, contract creation and client care will be the keys to success in this role. If you are a critical thinker, who can stay one step ahead of a problem, we want to hear from you.
What will make you stand out:
Understands residential contracts or leases
Customer service oriented to work with tenants
Strong administrative and time management skills
Want to be part of a smaller organization and team
Love for multi-tasking and juggling multiple priorities
Creativity in your role
Please contact us at [email protected] to have further discussion on how you can be part of a family team.