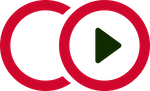 Regulatory Admiinistrator Ottawa ON
Ref: JOB1973
Our client is a phenomenal biotechnology company in the downtown core of Ottawa with a presence and offices throughout the US and Europe and across 60 countries. Specializing in pharmaceuticals for rare blood disorders, our client is at the forefront of science in Ottawa. With world-class operations in R&D, our client continues to be the forefront of medical advancements and innovations to tackle the most complex problems in treating blood disorders. Working with an exceptional staff, our client has adopted and embraced technology to build efficiencies. Due to an up coming maternity leave, our client is looking for a Coordinator / Officer to support the Assistant Director for just under 2 years.
The role of the Regulatory Officer will be to assist the Associate Director in coordinating the day to-day regulatory activities, including compliance, responding to inquiries, and submitting reports as required. You will help prepare and review regulatory submissions and coordinate document review with the manufacturing sites. You will help prepare required forms and review marketing collateral to ensure compliance requirements are met for final approval. The Associate Director will be providing some training, but you will be able to assist with required paperwork for new product approvals and liaise with external parties to research required licensing information and maintain a current database. You will be the first point of contact for any questions or inspection inquiries while acting as the compliance guard for the marketing department.
The Ideal Candidate will be a recent MSc graduate who is coming from a Science background and looking for their first opportunity post coop or internship. We are looking for someone who is passionate about working in bioscience with a cutting edge company. If you bring 1-2 years of experience working in a regulatory department, this role may  be ideal for you. We are looking for a strong communicator who loves to work through complex problems. Working with a global company and many external bodies, you will need to be well organized and very adaptable to change. Any experience supporting multiple projects, including school projects within the science disciplines, would be put to good use in this role. Our client is a fascinating organization, and this role will provide excellent mentorship and guidance to someone eager to learn. This opportunity is to cover a maternity leave from June 2023 – March 2025, and we will be looking for a commitment to see it through.
What will make you stand out
Master degree in a science discipline
Strong focus and aptitude to learn quickly
Tech savvy
Ability to multi-task
Previous experience in a regulatory affairs for drug or cannabis related industries an asset
Please contact us at [email protected] if you are a recent Msc graduate waiting for a door to open to an amazing opportunity. Must be available for an 18 month contract.