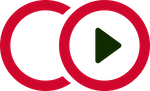 Scheduling Specialist Toronto ON
Ref: JOB1923
Our Client is a unique Toronto based company where the hospitality and legal industry intersect. With the high stress of legal proceedings, our client goes the extra mile to arrange facilities and holistic services to help take the edge off the experience.
Working with legal staff, our client successfully delivers a unique experience to the mediation and arbitration processes. Whether you need a virtual, on site or hybrid facility to assist with your meetings, Arbitration place can offer you the space, privacy and professional experts in case management, mediation, court reporting, transcription, reporting or administration is at your fingertips. Security, confidentiality, and privacy are their #1 priorities to ensure their clients get the Cadillac experience. Whether your needs are technology, real estate, or staff related, our client can provide the expertise to help you get through some challenging times and allows you to focus on what matters most. With an eye towards constant improvement to client experience, this organization has a pulse on their client's needs but always looking to evolve their services. Our client is the ideal set up for an arbitrator looking for a temporary home, or virtual support.
The Scheduling Specialist / Administrative Coordinator will be responsible for maintaining and organizing the scheduling processes to ensure optimal delivery and client experience for contractors and clients. You will be the primary point of contact to confirm booking arrangements, ensuring proper resources are available, and organizing events. The Scheduling Specialist will be required to receive and enter all bookings into the centralized database, match resources to requirements, and maintain the schedule for leaders to review. You will be in contact with the contractors to confirm availability and make any travel arrangements required on behalf of the contractor. This position will also be responsible for ensuring that all audio-visual / telecom requirements are coordinated, appropriate rooms are arranged and coordinated with the production team to deliver timely transcriptions. We are looking for someone who can identify areas for process improvement or better efficiencies to optimize communication and project coordination between client and contractors.
The Ideal Candidate will bring a minimum of 5 years of administrative experience in a role that requires extensive coordination and scheduling amongst various parties. You will have a post secondary education in business administration and combine that with experience likely working in a professional services organization, such as a law firm, accounting firm, doctors office etc. Your ability to communicate internally and externally with high profile professionals is imperative. This role requires someone who is able to manage a high volume of email requests without getting flustered and brings an above average proficiency with Word and Excel. During your interview, you will need to be prepared to discuss how you have built and nurtured relationships for positive outcomes and how you maintain a high level or organizational skills, attention to detail and ability to prioritize conflicting requests. We are looking for someone who is proactively minded, confident and capable of taking initiative as needed.
What will make you stand out
4+ years of administrative experience working within an office
Exceptional communication skills in English – oral and written
Ability to manage multiple deadlines and keep those around you organized
Must be willing to go in office 5 days / week in DT GTA
Experience doing scheduling and coordinating within a professional services environment
If you live in the GTA and looking for a role that will bring you back on site, we want to hear from you. Our client is in the heart of downtown and requires this role on site to ensure exceptional client service delivery. Please contact us at [email protected] if you want to chat further.