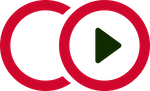 Senior Financial Analyst Ottawa ontario
Ref: JOB1266
IMMEDIATE NEED FOR SENIOR FINANCIAL ANALYSIS!!
Our client is an exciting new NGO that has been recently funded by the government to drive womens initiatives domestically and abroad. As the organization has grown tremendously in a short period of time, the finance team is growing as well. We have an immediate requirement a Financial Analyst who can provide financial support to the finance team and to our colleagues across the organization during this time of unprecedented transformation. Our client is building, innovating, and growing to achieve an unparalleled impact in gender equality and womens rights around the world. In collaboration with Program Managers, you will coordinate program team deadline requirements for mid-term and annual financial reporting to institutional and family foundations and develop/maintain cashflow by project stream, reconciling monthly to GL for review and discussion with Controller. The Financial Analyst will review and approve monthly bank reconciliations and provide Controller with financial support for quarterly Finance committee meetings. As well as, coordinate overall organizational budget and forecasting exercises and provide ongoing reporting and support to budget holders within the organization.
The ideal candidate has their CPA designation or in progress of doing so, or related experience. They must have 3 + years working in a Not for Profit or Charity in the areas of finance/accounting and a familiarity working with ERP systems and report development. They will be required to have proficient skills in Excel and PowerPoint with strong communication and interpersonal skills. The successful candidate will have the ability to thrive in a fast paced, entrepreneurial, and dynamic environment and have an openness to work on cross functional/multi-disciplinary teams.
What will make you stand out:
Understand and embrace their mandate of women's equality.

Bilingualism would be considered an asset. 

Project accounting is an asset

Fantastic attitude and willingness to learn

Able to demonstrate ability to work remotely
If you are interested in applying please contact Sari at scantor@recruitinginmotion.ca