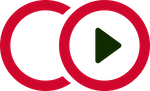 Senior Internal Controls Specials OR Manager Ottawa / Gatineau ON / QC
Ref: JOB1942
Our client is one of the US's largest renewable owners, operators and developers, delivering innovative, renewable power solutions that accelerate the world towards a sustainable, low-carbon future. With current US assets under management valued at $20 billion, our client offers many career opportunities. They provide an unparalleled opportunity to lead and manage one of the largest renewable energy businesses with decades of history while contributing to the global need for sustainable energy. Our client is seeking a Senior Auditor & Internal Controls and Manager, to ensure the organization maintains an effective company-wide internal controls program to meet SOX requirements.
Looking to bring the internal controls function in-house and develop talent, we have 2 immediate openings for a Senior Auditor / Internal Controls Specialist and a Manager of Internal Controls. Working together, this team will be responsible for the execution and management of internal controls over financial reporting (ICFR) test plans. Managing the SOX compliance programs and understanding the requirements as the Subject Matter Expert is necessary. You will be expected to evaluate the current operational effectiveness, review findings, make recommendations, and analyze data to prepare reports in support of your findings. Preparing working papers in accordance to SOX, and executing controls testing of the effectiveness is the primary responsibility. You will be expected to work with cross functional teams and develop relationships with leadership across the organization and external auditors. Whether you are a Senior Auditor or Manager, you will review and evaluate risk gaps, and develop recommendations for remediation. Documentation such as matrices, flowcharts and test plans will be needed on an ongoing basis.
The Ideal Candidate will hold a recognized professional accounting designation (CPA, CA; CIA) with 3+ years of relevant experience in an audit or internal controls role. They will have experience working with large and publicly traded corporations with good working knowledge of IFRS accounting principles and SOX internal control over financial reporting programs. The candidate will have demonstrated familiarity with ICFR and experience working in a growing organization with changing needs and multiple complex business transactions. We are looking for SOX gurus who LOVE audit and are challenged by the more complexity. Experienced reviewing design frameworks and operational effectiveness of internal controls is needed. Superb communication skills and ability to influence those around you will be essential to this function. As these roles are newly created, we are looking for people who want to help take ownership of the IC function and collaborate with stakeholders throughout the organization. Willingness to travel 15-20% may be needed. This role is ideal for a strategic thinker who prides themselves on their problem solving skills. You will take a proactive approach to internal controls and love to build and nurture relationships. You will bring a minimum of 3 years from public accounting and can demonstrate your experience with publicly traded entities.
What will make you stand out:
Big 4 experience an asset
Amazing SOX proficiency and understanding of ICFR.
Able to adapt and meet multiple objectives in a dynamic, fast-paced, team environment
Proven experience working with controls frameworks, operational testing, reporting and analytics relating to internal controls
We are looking to build a team, and thereby open to either a Senior Auditor or Manager. We are looking for someone who is excited to help build something and sees opportunity within a larger financial team. Looking to flex your interpersonal skills and throw yourself into a new challenge, contact us at [email protected] to hear more about these roles.