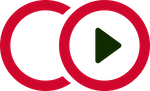 Service Manager Ottawa ON
Ref: JOB1330
Our client provides mechanical services for types all types of engines. They boast a fantastic company culture with a friendly and professional work environment. They are currently seeking a Service Manager to help lead the service department reporting directly to the General Manager.
As the Service Manager, your responsibilities will be to lead a team of qualified individuals. You will spend most of your time working with the Lead Mechanic, dealing with customer inquiries and concerns, ensuring parts are ordered for individual jobs and that stock is under control at the shop. You must also build relationships with customers to ensure repeat business for the company. You will make cold calls to customers to solicit their repeat business in your capacity as a Service Manager. You will be responsible for building a solid team environment providing guidance, training and encouragement. You will work with your Lead Mechanic in shared duties of the overall shop maintenance, care and safety. You will require the ability to perform the Lead Mechanic's responsibilities if they are off. Additionally, you will be responsible for the following daily objectives:
Track and log all repairs, parts, and maintenance, noting where warranties are in effect.

Correct unsafe conditions in the work area

Report any conditions that are not correctable to the general manager immediately.

Ensure complete customer satisfaction

Ensure compliance with company policies and procedures by all personnel.

Work with General Manager to hire and oversee ongoing training of all service personnel.
The ideal candidate must hold a valid 310T license under the Ontario College of Trades and a minimum of 5 years of working experience with the knowledge and understanding of service policies and procedures. They will possess practical communication skills and develop strong working relationships with service personnel, suppliers, and customers. The candidate will have the strong computer knowledge to create estimates and email customers, and submit service requests online to fleet customers using their platforms.
What will make you stand out:
Strong leadership/management skills to help build a positive work environment.

Strong communication skills

A valid 310S Automotive license would be beneficial but not mandatory

60 / 40 skillset (management / mechanic)

Experience with MS Office and Quickbooks

Flexible work schedule