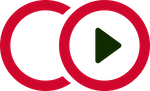 Solutions Architect Gatineau / Ottawa QC / ON
Ref: JOB1672
Our client is one of the largest renewable owners, operators and developers in the U.S., delivering innovative, renewable power solutions that accelerate the world towards a sustainable, low-carbon future. They provide an unparalleled opportunity to lead and manage one of the largest renewable energy businesses with decades of history while contributing to the global need for sustainable energy. Our client offers many career opportunities with current U.S. assets under management valued at $20 billion. They are currently looking for a Solutions Architect to join their shared services group and help lead some critical project relating to their IT components.
As the Solutions Architect, your role will be to support the leadership team in making strong sound investment when it comes to technology implementation and decisions. You will be a critical part to the planning and definition of technology needs and will be tasked with exploring alternative solutions and make recommendations. The Solutions Architect will lead and communicate projects with the team and oversee all of the "fact finding", evaluation and selection of both hardware and software products and ensure they meet corporate standards. You will have the opportunity to collaborate with other Solutions & Enterprise Architects to provide the organization with a comprehensive roadmap for the shared service IT group. The Solutions Architect will provide guidance to the team and ensure quality standards adhere to corporate best practices. You will also design, document and properly update the project solution architecture with business portfolio peers and assist with any Proof-of-Concept projects for new technology and innovation.
The Ideal Candidate holds a degree in Computer Science or Engineering and a minimum of 10 years working within the IT industry, but a minimum of 5 years in solutions architecture. We are looking for a talented individual who has been able to demonstrate progressive IT experience but culminating in proof of leadership potential. Your knowledge of enterprise technology, applications and integration architectures is essential and through understanding of the system development life cycle methodologies, IT Service Management, and ITIL is needed. Your strong analytical skills and ability to demonstrate sound judgement and exceptional attention to detail will be put to the test. We need a strong communicator who has proficiency with Cloud Computer in Azure and knowledge of AWS and GCP would be considered an asset. Our client needs someone with strong Azure DevOps, but also can help execute change management and ensure the systems meet SOX compliance. Understanding of cybersecurity will be considered an asset.
What will make you stand out:
Progressive IT experience, culminating on Solutions Architecture
Full system development lifecycle
Ability to drive and implement change
Desire to get involved in complex projects
Strong communication and work ethic
Please contact us a [email protected] if you are considering a move and want a growing company with amazing technology to sink your teeth into. Relocation within Canada will be considered.