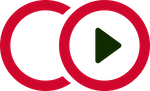 VP Engineering Victoria BC
Ref: JOB1951
Our client is a global start up company on the cutting edge of data warehousing that marries hardware and software solutions to meet a more economical and environmentally sustainable data management needs. With a state of the art, new age breakthrough process of archiving data, their software has taken data storage to a new level by reducing size and cost and maintaining a higher energy efficiency compared to existing, conventional solutions. Our client's servers are rack-compatible, modular and durable, which reduces maintenance costs, electronic waste while achieving a lower carbon footprint to meet environmental needs. While in start up mode, this organization boasts a small but mighty workforce across the globe, including Europe, Canada and US. With offices established in New Jersey and Switzerland and a presence in British Columbia, our client is looking for a stellar VP Engineering within the Victoria, British Columbia area to help build a tech hub there.
The VP Engineering will be expected to work very closely with the CEO and Chief Architect to help manage the product development through to large scale production, pre & post sales. You will work closely with the tech team to help build early prototype proof of concepts and drive that through to production ready. The VP Engineering will be a software and hardware guru who can oversee the product engineering processes – conception to production, quality control & testing, pre & post sales. You will be able to manage the timeline expectations and ensure cost effectiveness of the product management. Leading a team in Victoria, you will be expected to plan and oversee the engineering teams but ensuring development and implementation of operations and budget management for your group. You will have your pulse on the requirements for today as well as the trends for the future. You will lead the development and implementation strategies for product design through to testing and work closely with sales and marketing teams to ensure products adhere to customers needs and demands. It is imperative that the VP Engineering can work collaboratively with cross functional units to ensure product development goals are on time and on budget, while leading the way in setting quality standards that can be consistent and expected. The VP Engineering will help make recommendations to enhance the product development and will provide guidance and support to effectively solve challenges while staying on the cutting edge of innovation. We are looking for a VP Engineering who loves to lead, can act as an advocate for change control, and maintain diligent documentation required for a start up.
The Ideal Candidate will be able to demonstrate a 10 year track record of proven growth and leadership in product management and design. You will have implemented best practices within your engineering department that you can bring to a new team. You will have another 5 years of experience working at the senior leadership level, mentoring and inspiring engineers around you. Your knowledge in development tools such as C++ and Linux, will be expected and familiarity with both hardware design tools and software is essential. The VP Engineering will bring solid project management understanding and previous experience working with Agile methodologies. As this role will be part of the senior leadership team, you will have proven skill in stakeholder management, and your communication skills will be top notch. You will be a problem solver who loves to see the big picture but can also roll up their sleeves to get into the details to understand bigger implications. Your Engineering degree, combined with extensive experience with data centres and / or data storage will be expected. We want a VP Engineering who knows about industry trends, loves to evolve their processes and can be a change agent for the group. Your past experience working with hardware and software developers and bringing them together towards common objectives is essential. The VP will be the last line of accountability when it comes to product deliver and you will know how to manage timelines, handle conflict, and understand & analyze any pending issues and the impact on client delivery. We are seeking a VP Engineering who can work remotely with a global workforce, and understands the ins and outs of a start up. You will bring your "start up" mentality with you to this exciting role.
What will make you stand out
15+ years of progressive IT, product management experience, culminating at the senior leadership level
Exceptional understanding of hardware and software
Proven ability to lead a team, stakeholder management and remote collaboration
Previous experience leading an engineering or IT team within a start up environment
Amazing communication skills and inspiring leadership to motivate and those around you
If you are a proven tech leader, who has flexed their muscles in the start up world, and is located in Victoria BC…we want to chat asap. If you are open to relocation to Victoria but already located and legal to work in Canada, we want to hear from you. Please contact us at [email protected] for further discussion